Port St. George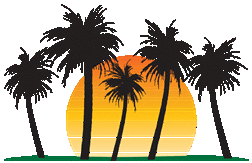 The Development

Port St George is a 951.4 acre (385 hectare) site located in the north of Long Island.
The privately owned site extends from the Atlantic Ocean across to the Caribbean Sea, providing magnificent views of both.
This exotic yet accessible location provides the ideal setting for what will become one of the finest destinations in the competing luxury product world.
The project is envisioned to provide the ultimate in tropical island living with water in constant view, whether the Caribbean, the world class marina, golf course lakes, or the Atlantic Ocean.
The master plan takes advantage of the sites natural features to provide the best in luxury amenities for residence and visitors whilst enhancing the landscape and habitat.
Investigations have already begun, assisted by Islands by Design, into using the latest technology to ensure that Port St George will be an environmentally sustainable development.

It represents one of the best investment opportunities available within the safety and security of the Bahamas Permission has been granted for the development of:

224 unit Langham Place 5 star Resort Hotel and Spa.
Robert Trent Jones II Golf Course and Country Club.
640 slip marina.
1217 residential units.
Mixed use, commercial and retail space.