Port St. George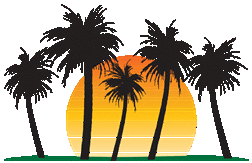 Long Island
Long Island Overview
Long Island is situated in the southern Bahamas, approximately 350 miles from Fort Lauderdale, Florida and 160 miles from Nassau.
There are currently two airports on Long Island, Deadman's Cay, which is approximately 40 minutes drive South from Port St George and Stella Maris, which is less than 10 minutes to the North and benefits from port of entry status.
Both offer regular scheduled services to Nassau, a short 50 minute flight and the Bahamas' primary international gateway.
Additionally, there are charter companies that offer direct flights to Miami and Fort Lauderdale.
Long Island, a remote yet accessible hideaway, Long Island has a wealth of opportunity for the discerning traveller to be as active or relaxed as they choose.
Over 80 miles long and no more than four miles wide at any point, the island remains remarkably untouched.
Divided by the tropic of Cancer and bordered by two very different coasts, one with rocky cliffs and caves that dip suddenly into the sea, and the other with mile upon mile of calm, empty, sandy beaches.
Long Island is one of the last of its kind, safe, friendly and truly unspoilt, with exceptional fishing and SCUBA diving for all skill levels, from shallow reefs in the calm Caribbean waters, to wall dives and shipwrecks.
Long Island is surrounded by some of the world's finest waters for boating and sailing.
With its small, genuinely friendly population anywhere on Long Island is truly peaceful, safe and a sanctuary for nature.
The coastline is stunning, with the Atlantic side contrasting with the sandy beaches on the Caribbean side.
It is a retreat where nature can be enjoyed and cherished in a wonderful climate.