Port St. George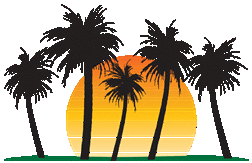 The Bahamas, getting here

Travel and transport, getting around the islands.

The fastest way to travel between islands is, obviously, by plane. Bahamas air serves Great Bahamas and lots of the Out Islands.
Most flights go to and from Nassau, so you may find yourself having to return to Nassau in order to fly to other islands.
A more, direct and efficient method is to charter an aircraft, this is not as expensive as you may imagine, lots and lots of both tourists and business people charter planes daily.
A more relaxed way to see the islands is by "island hopping" and travel by sea.
Bahamas Fast Ferries is the only high speed ferry in the islands.
It links Nassau and Eleuthera and various other islands.
Other smaller ferries are sometimes slow and sometimes a little unreliable, but quite often these ferries can prove a very interesting and relaxed way to see lots of different islands.
It is also quite easy to find yachts for hire, and enjoying the sea from the helm of a sailboat is one of the most pleasurable forms of travelling these beautiful islands.
There are a number of all inclusive resorts and Bahamas packages to help you save on your travel.
So book your trip today and see what makes the islands of the Bahamas the perfect destination for your next real estate investment!